How it works:
Click the Send Love button at the top of the page
Complete the form to send a message to your loved one
Donate to Croí
Send Love this World Heart Day – your loved one will receive a special message and a heart will appear on their location on our intercative map above.
Loved ones can share their message on social media by clicking the share button on their special message
Use the + and – symbols to zoom in and out of the map
Click and drag your mouse to move the map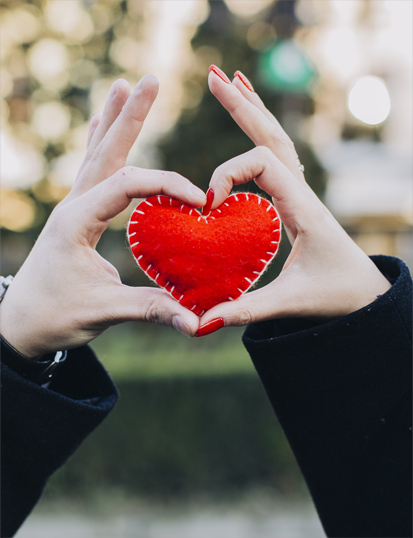 Croí has undergone massive changes since the start of this crisis. Given the vulnerability of those we serve, we were forced to cease all our face-to-face programmes, community screenings and classes. The very people that Croí serves are also the most vulnerable to Covid-19. Ironically, due to the unprecedented demand on our health services (both primary care and hospital) those most compromised are now also the most disadvantaged and underserved.
The team at Croí are working hard to continue to find new and innovative ways to continue to deliver our services to those who are most at risk during this crisis. We have recently established a new community support service across Ireland – Heartlink West – with the endorsement from the cardiology services of the Saolta University Healthcare Group. This free, dedicated community telephone helpline will be led by Croí's highly-experienced cardiac nurse specialists with considerable expertise in risk factor management and cardiovascular care. Croí's work is funded entirely from the proceeds of fundraising events, voluntary contributions and philanthropy.
Unfortunately this year we have had to cancel all our face to face community based collections, to protect our Volunteer Heart Heroes. Please Use Heart And Send Love and help us raise vital funds to continue our fight against heart disease and stroke.
Learn more at www.croi.ie